Our company is assisted by the safety monitoring system of the beam machine
Recently, the safety monitoring and management system of a large jacquard machine was successfully installed and adjusted.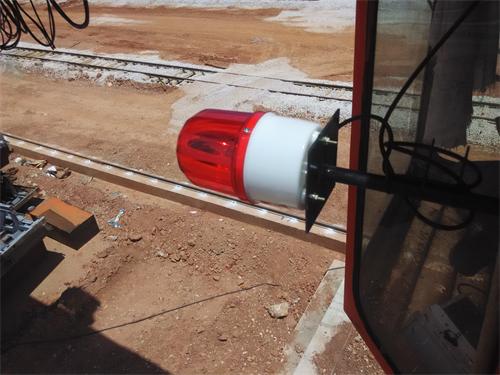 We have learned, medium total staff of 25707 people, including various types of professional and technical personnel 14231 people, senior title 1297 people, 92 senior engineers, enjoy the national government subsidies of 5 people; There are 7001 sets of machinery and equipment, including 50 shield machines. Total assets totaled 44156 million yuan, net assets of 60.62 billion yuan. In 2016, the number of new contracts reached 106.21 billion yuan, and the company's turnover was 667.01 billion yuan. As a leader in the construction of the republic railway, the innings were always devoted to the construction of national infrastructure. Over the past 60 years, more than 120 railway lines have been built, and more than 29,000 kilometers of railway lines have been completed, accounting for about one-seventh of the total railway line in new China. We built more than 7,000 kilometers of roads and completed more than 17 million square meters of housing construction and over 200 municipal projects. Scope of business covers except Australia Taiwan national provinces, municipalities and autonomous regions, and in Singapore, more than 10 countries such as Pakistan, Fiji, Malaysia overseas engineering contracting business.